The Game is now live!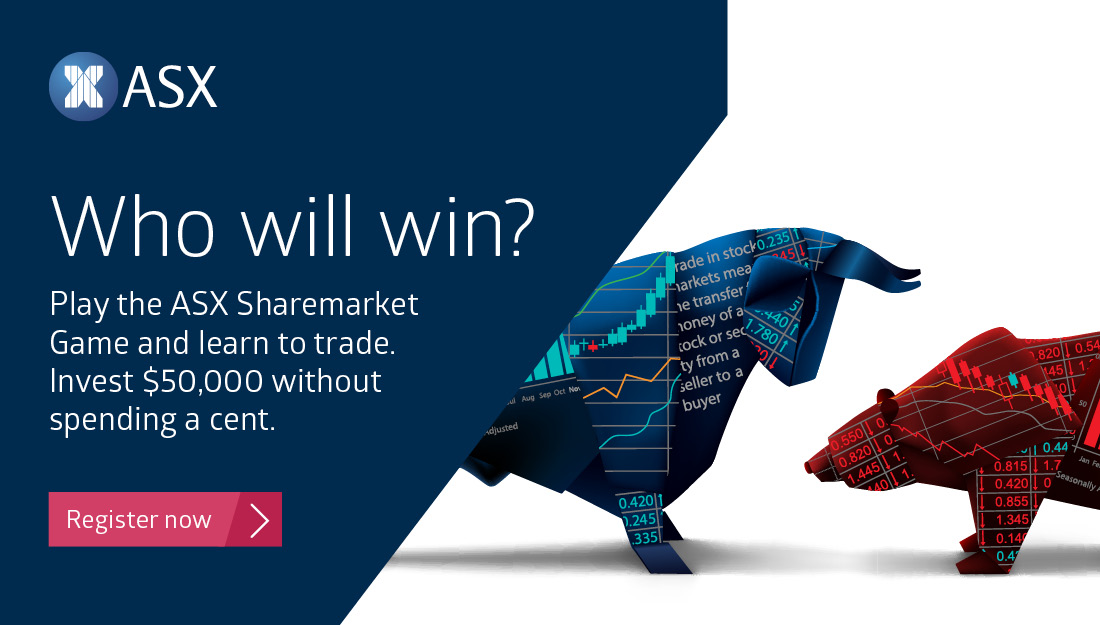 To register or login to the new portal:
Go to www2.asx.com.au.
Select Login (top right hand side).
If you are a previous MyASX user, login with your MyASX username and password and you will be prompted to update your password.
If you are new to the Game and not a MyASX user, select 'Join Now.'
Once you have logged into the portal, select the ASX Sharemarket Game and register for the Game.

If you need additional help with registering read 'How to register'.
The Game
The Game gives you an opportunity to learn about the sharemarket and how it works. You get $50,000 virtual cash. You can buy and sell shares in 200+ nominated companies listed on ASX using live prices and will be charged brokerage on each trade, simulating real sharemarket conditions.
So if you are thinking about trading but not quite ready to step in yet, the Sharemarket Game is a great way to test your strategies. Plus entry is free and there are some great prizes.

Play the Game to:
A League of Your Own
Leagues are a really popular feature of the Game as you can play alongside friends, family or work colleagues. It's a great way to share your successes, learnings and have a bit of friendly competition - and maybe even take out the win!

How the Game works
Runs for 15 weeks
Buy and sell shares in any of the 200+ nominated ASX Listed companies
Place orders to buy or sell shares any time, however orders are only processed when the market is open
When processed, orders will match what is in the live market (Tradematch only)
Monitor your shares via your portfolio dashboard
Create a stop loss to protect your portfolio value

Any questions or feedback - you can ask us at share.game@asx.com.au.
Game dates

Game 1, 2021
You can still register until 07 May 2021
Game dates: 4 March 2021 - 17 June 2021
Win Cash Prizes
Individual - Overall
First: $2,000
Second: $1,500
Third: $1,000
Leagues - 2 prizes

1) Minor League (10 and under)
First place -
Group prize $1,000
2) Major League (11 or more)
First place -
Group prize $3,000