Learn how the Game works
Take a look at the companies in the Game - You can choose from over 300 companies listed on the ASX. If there is anything you are not sure of - see the 'How to' guides or watch the following Game video tutorials.
Game video tutorials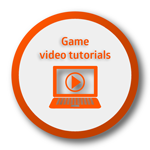 Getting started
If your just learning about the sharemarket it will be helpful to go through the ASX online shares course which will give you a basic understanding of how the sharemarket works. You might also find Marcus Padley's blueprint for beginners a helpful video to watch.
Review the companies: Once you have registered, go to the Company list and you can see all of the companies you can trade in the Game.

There are two types of basic research you can do; one is Fundamental analysis which includes reviewing the company's performance, its financial numbers, assessing the merits of its corporate strategy and competitors. It also includes being aware of the financial news and how this might affect the company you are researching.

To help you get started using fundamental analysis – see Lesson 10 in our online shares course.

The other type of research is Technical analysis. This involves using charts to review past price movements of a share and the market as a whole, to identify trends as well as buying and selling opportunities. To get started using technical analysis – see Lesson 11 in our online shares course.

Which to use, Fundamental or Technical? If you are a beginner, you could start with one, learn it and use it, then move to the other type of analysis. It really depends on your strategy. Some investors will use both, and others will tend to have a bias toward one or the other. Using both, does give you a more balanced view. A common view is that fundamental analysis assists you to decide which companies to buy and sell and technical analysis then helps you to decide when to implement that decision.

Other tools to help with your research – there are many good books out there on the basics of the sharemarket and how to get started, how to research, as well as selecting a strategy. The 3rd edition of The ASX Way book will help if you are new to the sharemarket. Plus there are also some helpful news sites available, see the list on the right to get started.
Watchlist & charts
From your selected list of companies, in the Game you can now 1) set up a Watchlist of the companies you are interested in and 2) review their performance via the charting tool.
Sectors & diversification: As you decide which companies to invest in, remember also that diversification is important. This means investing across a number of sectors (rather than just focusing on one). It would be beneficial to become more familiar with the different sectors.
Dividends: A dividend may be something that you want to consider when you are choosing a company to invest in because dividend income is added to your cash balance in the Game. Dividend paying stocks are popular with investors looking to earn income from their shareholdings. To learn more about dividends you can watch the tutorial - What is a dividend?
The Game starts around the beginning of the reporting season so some companies will still be posting results and giving out dividend payments. Be aware that once a dividend is paid, the stock will often fall by the amount of the dividend. It will help to do some research on the upcoming reporting season and what is expected.
Have a Game plan
If this is your first time playing the Game, it will help to do some reading on how to create a trading plan.
For your first Game, it may be that you simply select some of the companies you know, do some research on these companies, keep it simple and then select a few that have a good balance sheet and place your trades. It may also help for your first Game to simply buy and hold, add in your falling sell to protect the stock and have a few parameters that if the stock isn't performing as you want, you will sell and make another selection.
Don't put pressure on yourself first time around, as this is a learning process and as you develop your knowledge, the strategy or plan you want to use will become clearer and next Game you can expand and test what you have learnt.