Game lesson plans
Quickstart lessons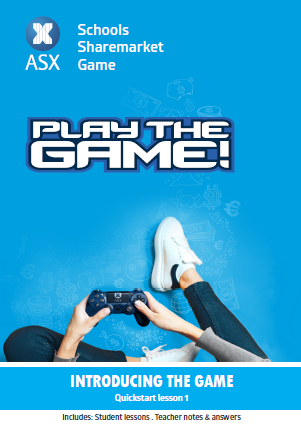 These lesson plans have been designed for Years 9 and 10. They include 3 quickstart and 4 supplementary lessons.
The quickstart lessons are intended to help you introduce the sharemarket and the Game as well as give students' guidance on how to get started in 3 quick lessons. These 3 lessons can stand alone as they will equip students with enough information to get started in the Game, research companies and decide on a strategy.
The supplementary lessons are in no particular order so you can choose which lessons to do with your students. The lessons have also been designed so that if you want, students can work through them on their own. Some lessons include additional resources – which can be added to the lesson.
Click here to access our latest lesson ideas and activity suggestions.
Below are the teacher notes and student lessons combined.
Student only worksheets can be found on the 'How to play' page. NEW - all student worksheet are now editable online.
Original teacher lessons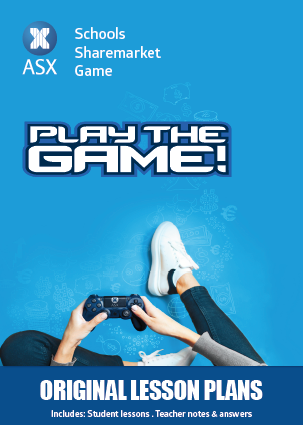 These lessons have more economics concepts in them and more explanation of how the market operates. Some of the lessons are more suited to older students.
You can download the complete teacher lesson plan book here (PDF 5MB). This includes both teacher notes and student lessons.
Student worksheets are now editable onlune an can be accessed from the 'How to play' page.

Updated January 2021
All Teacher Resources are intended to be used for educational purposes only. Participation in the Game is subject to acceptance of the Game Rules.
© Copyright 2021 ASX Operations Pty Limited ABN 42 004 523 782. All rights reserved.